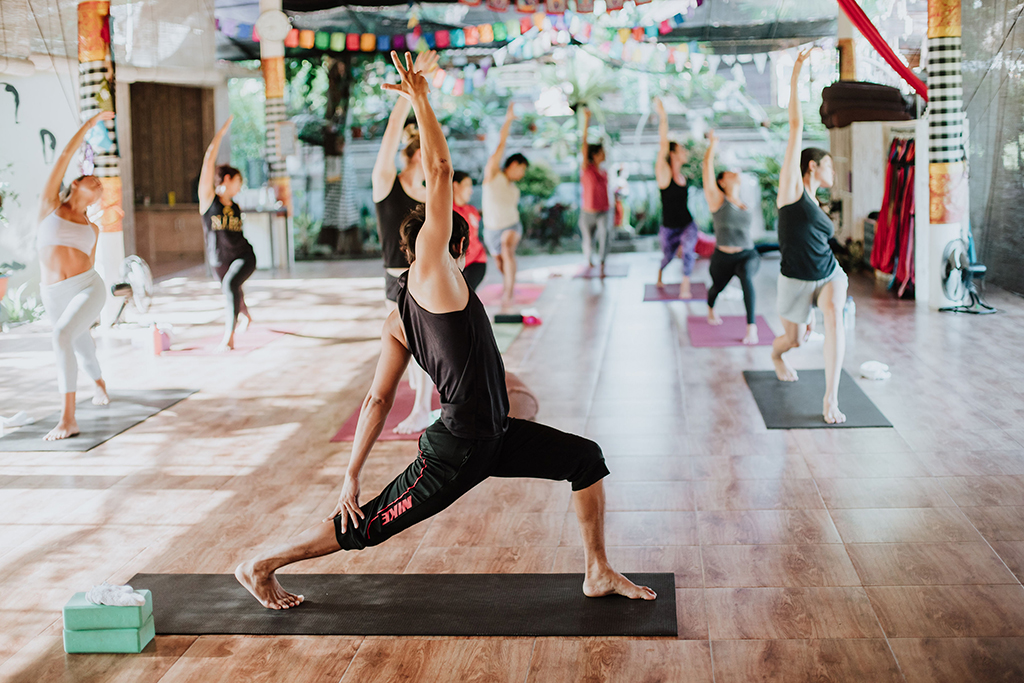 Pranava Yoga is a great place with a lot of positive energy and good spirit. Practicing yoga next to the rice fields will make you feel fully relaxed.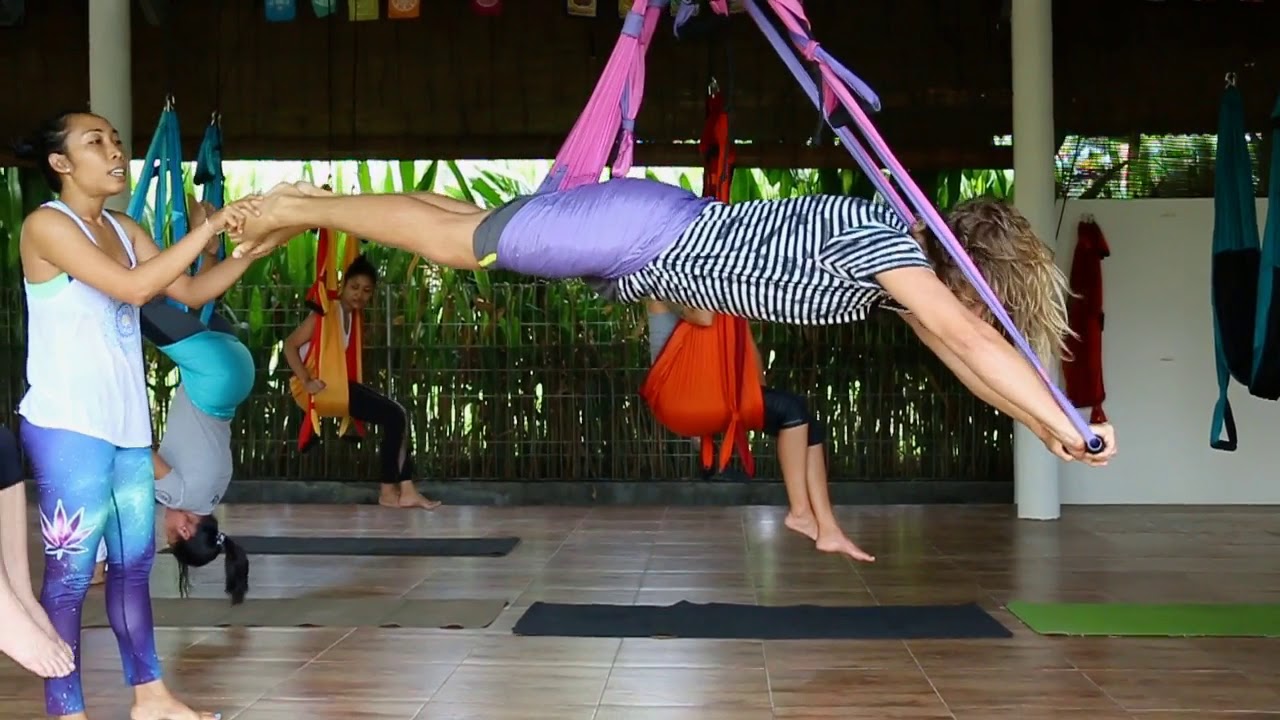 Information
Given the current global health warning about the spread of the corona virus, our safety and health comes above priority. As an act of AHIMSA, we are closing our studio effectively today Saturday, MARCH 21 from 12:00 pm. We'll be CLOSING then until MARCH 29 if the situation is allowing us to open again. Check on our instagram
@yoga_pranava
for further operating days notification.
Pranava Yoga Bali is a great place with a lot of positive energy and good spirit. Practicing yoga next to the rice fields will make you feel fully relaxed.
Please look at the table above to see our Pranava Yoga Schedule.

# Donation Class Every Friday 5.30pm

| | Single Pass | 5 Class | 12 Class | 20 Class | Unlimited |
| --- | --- | --- | --- | --- | --- |
| Foreigner | 110K | 500K | 1.100K | 1.600K | 1.800K |
| KITAS / Matra Member | 88K | 400K | 880K | 1.280K | 1.800K |
| Indonesian | 70K | 300K | 660K | 960K | 1.080K |
Yoga Styles
Here at Pranava Yoga we understand and appreciate that each body is different and that energy levels fluctuate regularly. We provide a variety of classes which are suitable for yogi's of all levels, from beginners to advanced. Our intuitive teachers will observe and adjust your postures according to your capability, helping you to gain the maximum benefit from the practice by honouring your body and where it is in your individual yoga journey. By treating each student as an individual we can make sure that you are safe and happy and most importantly, that you enjoy your practice!
Ashtanga Vinyasa
Inspired by Ashtanga yoga, this is a style where the movements and the breath are synchronized to create a harmonic flow. Encouraging deep presence and awareness, there is also focus on postural alignment. These classes are often finished off with a short meditation or breathing practice.
Vinyasa Power
Vinyasa power is an invigorating and dynamic class involving a continuous series of flowing postures characterized by the breath.
Vinyasa Flow
Vinyasa flow yoga focuses on synchronising the breath and movement by bringing a deeper awareness to each posture.
Creative Power
Creative power is an dynamic practice aimed at awakening the body and mind at the start of the day. By combining the breath with mental focus, creative energy is stimulated and the body is invigorated. This class has a soothing, gentle pace.
Hatha Yoga
This fast paced class is focused on using the breath to awaken the body and energise the mind.
Hatha Cakra
Hatha Cakra Yoga, Gentle and simple Yoga asana but more about focus to the breath and the 7 Cakra energy on the body every movement. Balance the 7 cakra energy with movement and deep breath.
Anti Gravity Yoga
Anti gravity yoga is a fun, invigorating combination of yoga, acrobatics and dance. Deeper postures are reached through the use of comfortable hammocks and suspended harnesses. This class is ideal for those who struggle with back bends and inversions, or those who simply want to improve their flexibility whilst having fun!
Our Teachers
Meet with our great teachers